Blend a touch of sparkling cider with two fresh flavors with this kid friendly New Year's Sparkling Cider Drink recipe! It's a fun drink that is perfectly festive and yummy! Best of all, it's really easy to put together and something the entire family can enjoy.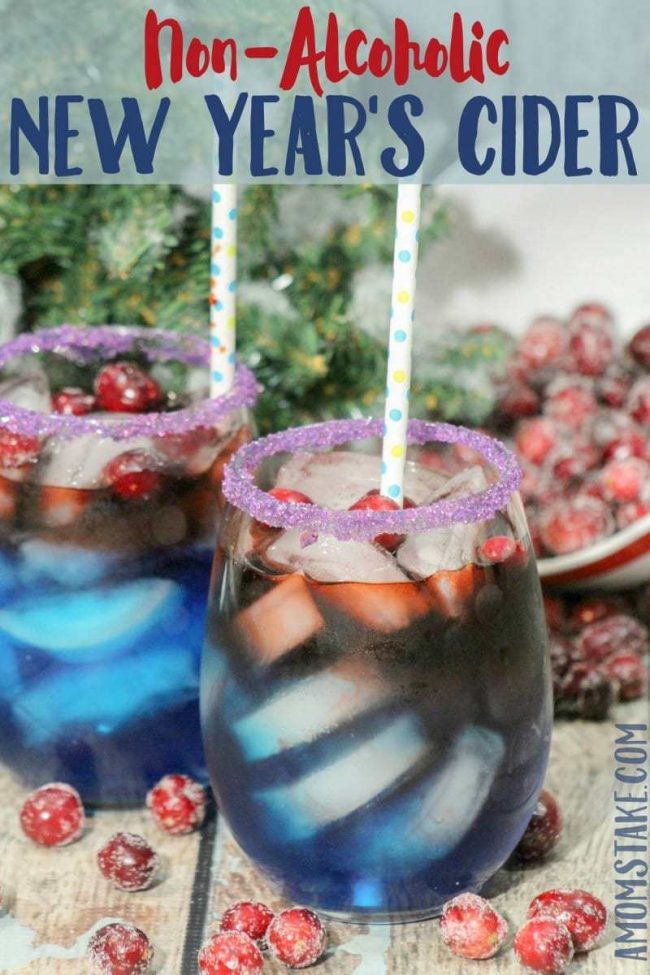 New Year's Sparkling Cider Drink
Serving size: (4) 8-oz glasses
Ingredients:
2 bottles of Blue Gatorade
1/2 bottle Apple Ginger sparkling cider
1/2 liter of Sprite
1 Cup of Cranberry Juice
Cranberries to garnish
Purple sanding sugar
Ice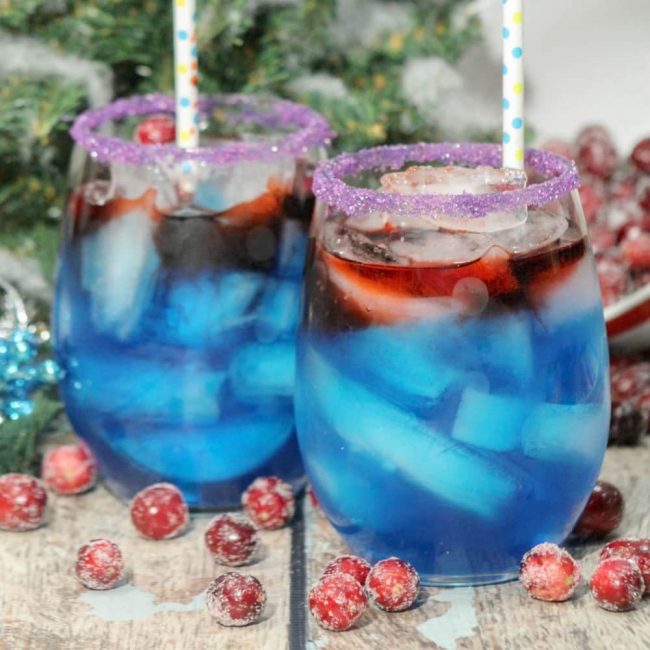 Directions:
Fill a large pitcher half way full of ice. Add 2 bottles of blue Gatorade, 1/2 bottle of apple ginger sparkling cider, and 1/2 liter of Sprite. Stir until well combined.
Dip the rim of each glass in water. Pour sanding sugar on a plate. Dip the rim of each glass into the sanding sugar for a festive glass.
Fill each glass 3/4 full of ice. Pour your punch mixture into the individual glasses. Add 2 tablespoons or 2 oz of cranberry juice into each glass. Garnish with fresh cranberries.
That's all there is to it! A sweet, sparkling cider inspired drink that has a rich blue color with a great pop of red that will blend the flavors together as you drink. It's really fun to add to the festivities of New Year's Eve with a drink that adds to the excitement of the celebration.