Fall is such a beautiful season. I love the colors. I love the weather. I love the clothes. I love the comfort food. Is there anything better on a chilly fall day than a big steamy bowl of rich soup? I love cooking soup in the fall and winter, but sometimes I am at a loss of what to serve with it besides regular bread. I like to mix things up. One of my favorite side dishes is this semi-premade green chili cornbread. Easiest. Recipe. Ever.
Here is what you will need:
A cornbread mix & ingredients to prepare it
4 oz. Can of Green Chilis
1/2c. Sweet Corn
1/2c. Of Shredded Cheese
Directions:
Preheat your oven to 400 degrees. Prepare a 8×8 inch pan with no stick cooking spray.
Add all of the ingredients, including the ones required to make the corn bread mix you purchased.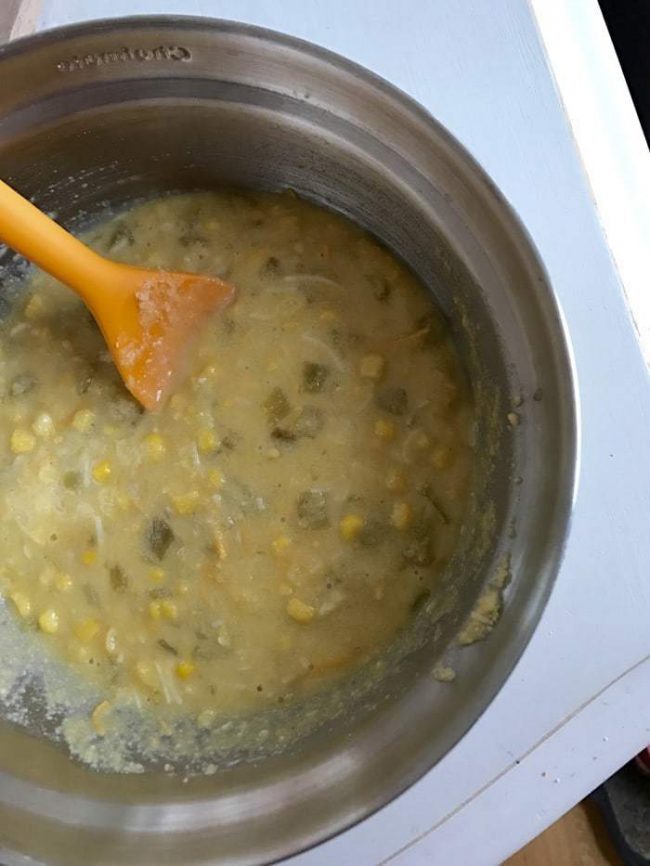 Pour into the pan.
Bake for 26-30 minutes or until the top is golden and delicious looking. Insert a toothpick, if it comes out clean, you are good to go!
This Green Chili Cornbread is savory with a little sweet corn flavor that is just to die for. I love to pair it with a Taco Soup or an easy Potato Soup. Is there anything better than warm cornbread? Not in my book!
What soup would you pair this bread with?