Remember
THIS
post about my Garden? Well look how it's doing now!!! It's been one month! My 2 side garden beds don't look too much different.
We added
Grapes
! They were on clearance at Lowes and we were so excited to try these out!!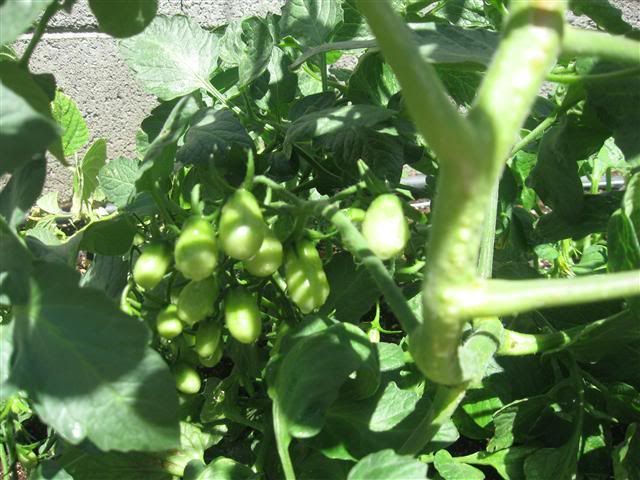 Our Tomatoes all have lots of growing Tomatoes on them!! They are so fun!! We planted 3 sizes – Grape, Roma, and Full Sized Tomatoes. Also we started to stake them to grow upwards, we have to add another row of stakes though, but at least they are off the onions now!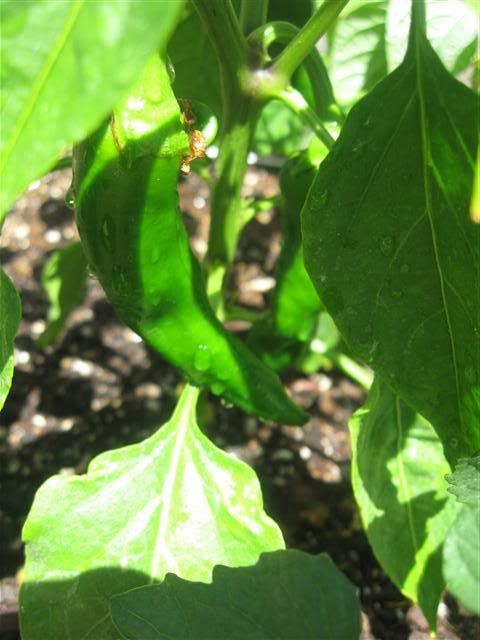 We are still getting a ton of Jalapenos and our Anaheim Chili's are growing now too! The second picture here has Pumpkins and Sunflowers which are getting HUGE! They are really fun to watch grow! Our peas are growing a bunch of pea pods as well, but I didn't notice until after I took the picture, so no picture for those this time around.
And Finally – our corn! Also strawberries in the front there which haven't changed too much.
How's your garden doing??