Chicken Pot Pie Pasta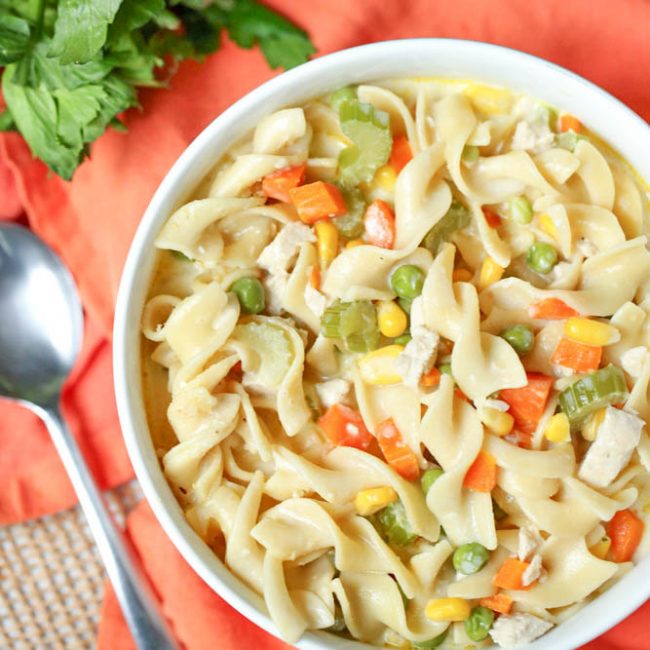 Author:
Janel at A Mom's Take
2 cups uncooked egg noodles
2 cups vegetable stock
1 cup heavy cream
½ cup frozen peas
½ cup frozen corn
½ cup diced carrot
2 large celery ribs, sliced
1 cup diced/cubed chicken pieces
1 tbsp butter
1 tsp minced garlic
½ tsp paprika
½ tsp salt
½ tsp pepper
¼ cup breadcrumbs for topping (optional)
In a large pot or Dutch oven, heat peas, carrots, corn, garlic, and butter over medium/high heat until soft.
Add in chicken, and cook for another 5-7 minutes, stirring frequently
Add in all remaining ingredients, cover, and cook in the oven at 400 degrees for 35 minutes or until noodles are tender.
Serve in bowls, and sprinkle with breadcrumbs if desired.