Apple Slice Donuts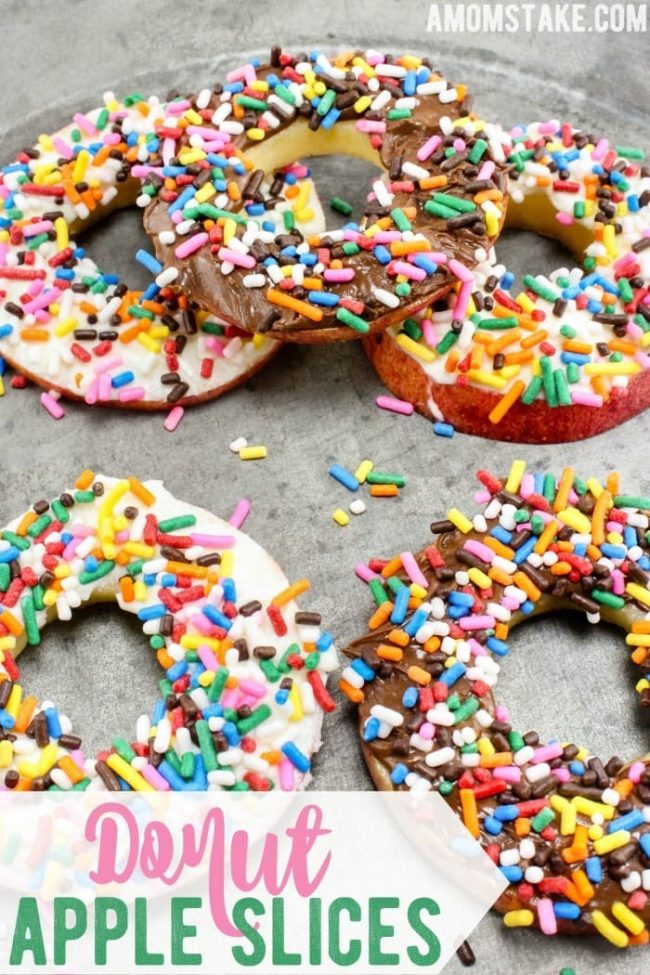 Author:
janel at A Mom's Take
3-4 apples
1 (8oz) package cream cheese
¼ cup powdered sugar
¾ cup nutella
Colored sprinkles
Slice apples to about ½ inch thick. Core out the center using a knife or a frosting tip, if you have one.
Combine cream cheese and powdered sugar.
Spread cream cheese mixture on to half the apples and Nutella on to the other half.
Sprinkle with colored sprinkles.
Store in the refrigerator until ready to serve.