Copycat Peach Milkshake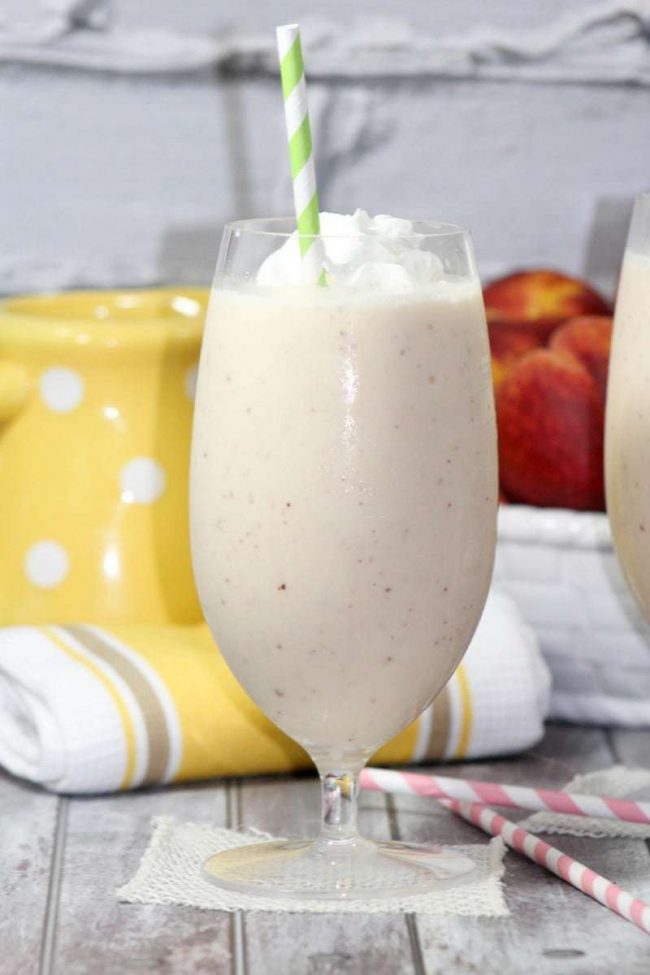 Author:
Janel at A Mom's Take
3 Scoops of vanilla ice cream
1 cup crushed ice
¾ cup whole milk
1 tsp vanilla extract
¼ cup tropical juice
2 peaches cut in pieces and peeled
¼ cup peach peelings reserved
Start by peeling and cutting your peaches into chunks. Cut the peels into small pieces.
Add ice cream, ice, milk, vanilla, and tropical fruit juice to the blender.
Now, add your cut peaches and ¼ cup of cut peach peelings.
Puree all ingredients together in a blender until smooth without chunks.
To serve it true Chick-fil-A style, top your milkshake with whip cream and a cherry, or serve it as is.