Lemon Raspberry Cupcakes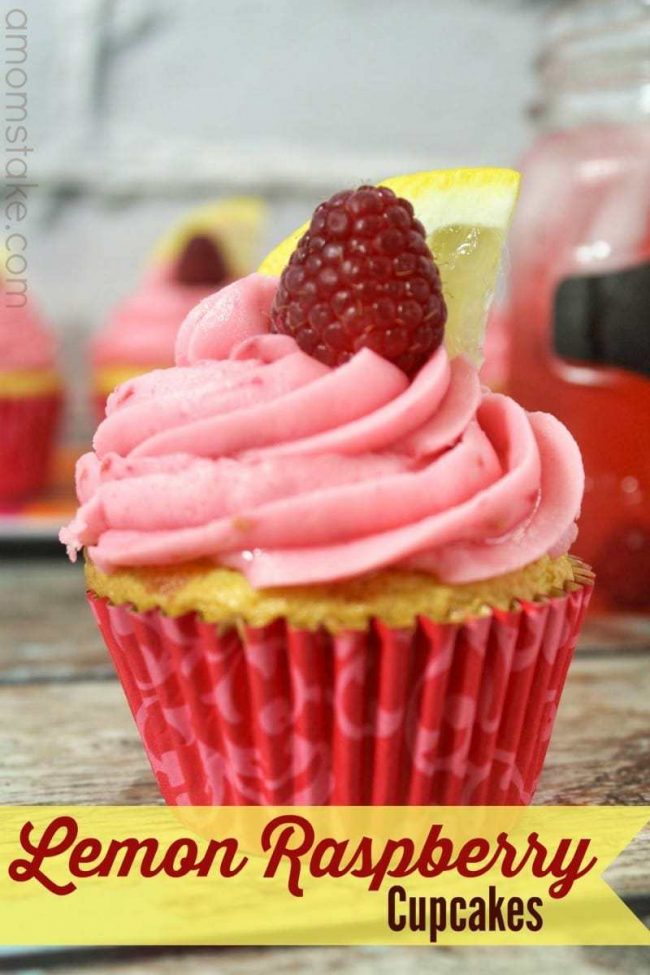 Author:
Janel at A Mom's Take
3 C flour
½ tsp baking powder
½ tsp baking soda
1 tsp salt
4 eggs
2 C white sugar
¾ C buttermilk
1 C softened unsalted butter
1 tsp vanilla
Juice and zest from 1 lemon
1 cup unsalted butter (room temp)
2 Powdered sugar
¾ cup Raspberry Jam
3 Tbsp heavy whipping cream
Preheat oven to 350 degrees.
Shift together all of the dry ingredients into a medium bowl...Flour, baking soda, and salt. ( Don't over shift)
In another bowl beat the sugar and butter until lightly and fluffy.
Add the lemon zest with an egg at a time with mixer on medium.
In a medium bowl whisk together lemon juice, milk, and vanilla.
Slowly begin folding in the flour mixture, then your buttermilk mixture to the sugar and butter mixture.
Begin with the flour mixture and alternate with the milk, lemon juice and vanilla.
Line your cupcake pan with liners. Fill to ¾ way full.
Bake at 350 degrees for 15-18 min.
Allow to cool for 30 min before frosting.
Add the confectioners' sugar, raspberry jam, butter, vanilla in the bowl of an electric mixer.
Using a paddle attachment, mix on medium speed.
Add the heavy cream and beat on high speed for about 1 minute.
Check the consistency of the frosting by scooping up a spoonful and holding it upside down if it falls off or begins to slide add more powered sugar until thick enough to hold its shape.