Potato Spinach Kielbasa Skillet Recipe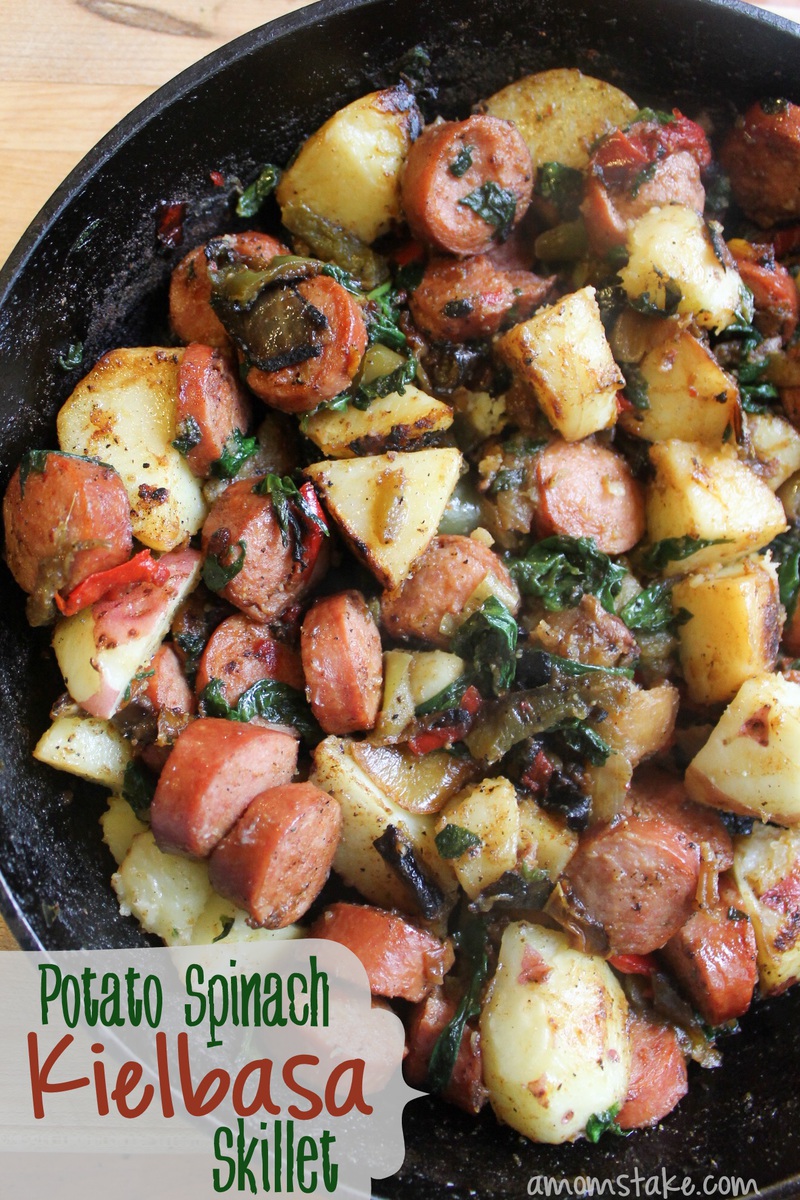 Author:
Janel at A Mom's Take
1 lb. Kielbasa
1 bag frozen peppers and onions or 1 small onion, 1-2 bell peppers.
4-6 medium red potatoes
4 cups fresh spinach
1 ½ tsp. Garlic salt
pepper to taste
Peel and dice potatoes.
Dice kielbasa into bite sized pieces.
Wash, drain, and tear spinach into smaller pieces.
Place potatoes in heat safe dish with 2-3 Tbsp. water- microwave for 8 to 10 minutes until fork tender.
In a large well-seasoned skillet or pan saute onions and peppers in olive oil until onions begin to soften.
Add potatoes and kielbasa, cook another 5-7 minutes until browned and heated through.
Season with garlic salt, and pepper to taste.
Stir in spinach and cook, stirring frequently until wilted and cooked through, about 5 minutes.
Serve and enjoy!
Recipe by
A Mom's Take
at https://www.amomstake.com/potato-spinach-kielbasa-skillet-recipe/