Weight Watchers: Peanut Butter Banana Muffins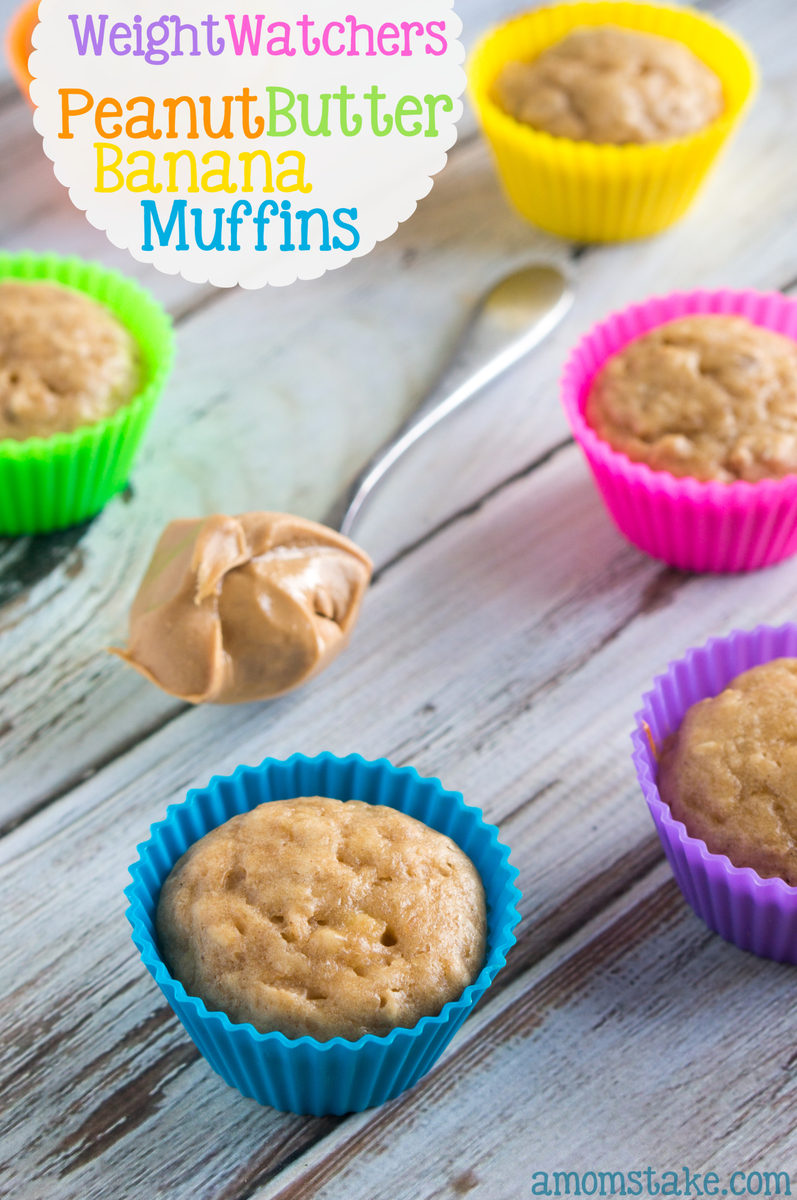 1⅛ Cup All Purpose Flour
¾ Cup Quick Oats
1 Tablespoon Baking Powder
⅓ Cup Splenda Brown Sugar Substitute
3 Ripe Bananas Mashed
1 Cup Nonfat Milk
2 Egg Whites
1 Teaspoon Vanilla Extract
½ Cup PB2 Prepared (Peanut Butter Substitute found in organic section of most stores)
⅛ Cup Crushed Peanuts (optional)
Preheat oven to 375 degrees
Spray a muffin pan with nonstick cooking spray.
In a medium bowl sift together flour, Splenda Brown Sugar Substitute and baking powder.
In a large bowl mash together bananas, milk, egg whites, vanilla and PB2.
Mix in oats with banana mixture.
Lastly mix in flour mixture until just blended and wet. Do not over mix.
Spoon into muffin tin and bake at 375 degrees for 12-15 minutes or until golden brown and toothpick inserted in center comes out clean.
Recipe by
A Mom's Take
at https://www.amomstake.com/peanut-butter-banana-muffins-weight-watchers/