Homemade Carrot Cake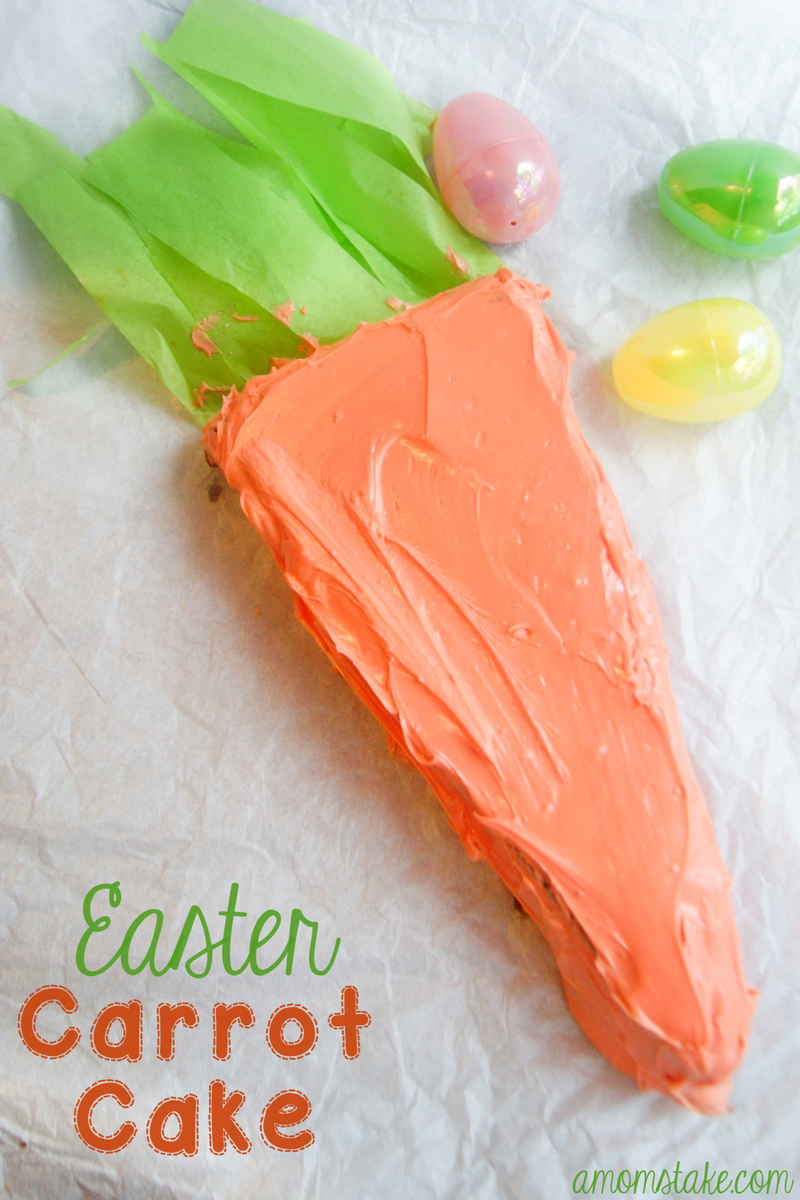 Author:
Janel at A Mom's Take
1 ½ cups all-purpose flour
1 cup brown sugar
2 tsp. Cinnamon
1 ½ tsp. Baking soda
1 ½ tsp. Baking powder
1 tsp. salt
1 ½ cups shredded carrots
¾ cup canola oil
3 eggs
1 tsp. Vanilla
optional- ½ cup chopped pecans or walnuts
Preheat oven to 350°
Grease and flour a large loaf pan, set aside.
Combine flour, baking soda, baking powder, salt, brown sugar, and cinnamon- stir to mix thoroughly.
Add in eggs, oil, carrots, and vanilla stir till well combined.
If desired fold in chopped nuts.
Pour batter into prepared loaf pan.
Bake for 45-50 minutes or until toothpick, inserted in center comes out clean.
Remove from oven, run a knife all around the sides.
Allow cake to cool completely.
Using a very sharp knife cut an elongated triangle out of cake. From the remaining pieces you can make mini carrots, use it for a trifle, or cake balls.
Mix orange food coloring right in the frosting can adding a few drops at a time until your desired shade is reached.
For the greens of the carrot I cut a 10" wide x 6" long piece of colored tissue paper, and cut a fringe into it, slipping 2" of it under top of cake.