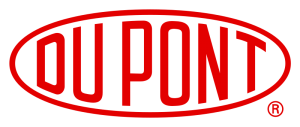 DuPont Antibacterial Sanitizer for Sealed Natural Stone is effective against household germs and odors by animal waste and bathroom and kitchen odors. It is a cleaner, sanitizer and deodorizer as well as an antibacterial sanitizer for food contact surfaces. Dupont Sanitizer will not damage natural stone surfaces and kills 99.999% of bacteria in 1 minute. It works best on washable hard, nonporous surfaces such as sealed natural stone, sealed grout, glass, stainless steel, glazed porcelain, glazed ceramic and glazed fiberglass, plastic, chrome and vinyl.
I love that DuPont Sanitizer for Sealed Natural Stone is so effective while also being super gentle on the surfaces it cleans. Most antibacterial cleaning products have a strong scent and can be harsh against the material you want sanitized.  I could not even smell this product when I cleaned my whole bathroom with it! This makes me feel confident that while cleaning the kitchen counter I won't be unintentionally adding chemicals into my daughter's food while I'm at it. I highly recommend DuPont cleaning products to all who want to keep their house clean while still safe.
You can purchase DuPont Sanitizer for Sealed Natural Stone on their website as well as on Amazon for an ARP of $11.79 for a 24-fluid-ounce bottle.
Win DuPont Stone Care Products!
– Rules –
Enter in the Rafflecopter Widget Above. If you have problems using rafflecopter, be sure you are running the latest version of your web browser and have javascript updated. For full rules of entry, view the Rafflecopter "Terms & Conditions" and my "Contest Rules" page.
I received DuPont Sanitizer for Sealed Natural Stone in exchange for this post. The opinions expressed above are my own. Any claims should be verified on the sponsor's site.