I did not receive a product for doing this review. I won the product from a giveaway. Opinions are my own.
I was named as the winner of a giveaway featured here on Smile A Day Giveaways for Birdy Lu Boutique. The item was shipped out SO quickly that I got it just 2 days later! Not sure how that was even possible! I opened it and was so impressed at how everything was presented! The package was wrapped in a very cute tissue paper and had a super cute handmade card that fit her company perfectly! 
When I got to the bows and I was so impressed!! Every clip had a non-slip grip on it and was made with obvious care! They looked very professional and the combination of colors and styles on each bow were awesome! I seriously love these bows!! I loved the color combination in the korker bow with the argyle ribbon and the pop of hot pink! I love the crochet headband! It's super soft and easily stretches to fit baby comfortably. The headband also can have clips clipped right on like this flower which is removable! The Ice Cream cone clip is super cute! I have never seen a clip like it and I really like it! And the brown and pink polka dot bow is darling as well with a braided ribbon across the center. All clips are lined with ribbon so you don't see the metal clip pieces.
Since I only have boys right now I had to "borrow" my son to show the headband off so pardon the picture! He won't really be wearing bows out in public! I'm just hoping for a girl soon to get to use all these on!!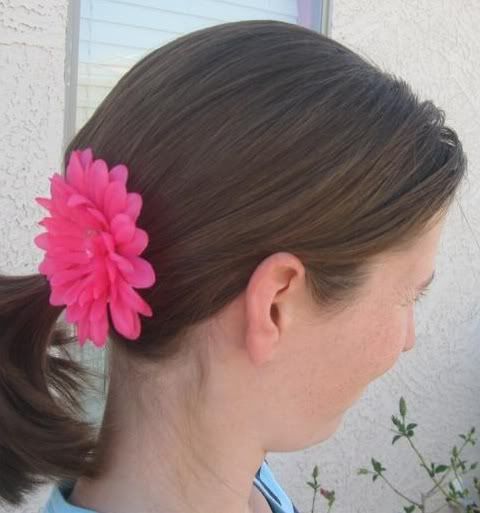 She offers personalized Bow Holders that feature a picture frame, Korker Bows that can be customized to show your team spirit, unique Minnie Mouse Bows for your summer trips to Disneyland, very cute Button Bows and many more items!
You can find Birdy Lu Boutique at her Etsy Shop!
Mention "A Mom's Take" when you order to get FREE Shipping!! 
Put a message to the seller in the Final Review page during checkout. Shipping will be reimbursed via paypal after checkout.