We accept a variety of samples and/or compensation for links, posts, and other campaigns. Refer to the bottom of the post and our site-wide disclosure policy for full details.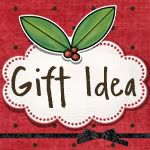 Bumkins carries a fun Dr. Seuss themed line of clothing for infants. They have fun vintage tees or onesies featuring Dr. Seuss books such as Horton and Hop on Pop! You can also find Cat in the Hat themed onesies with Thing 1 or Thing 2! Their bodysuit gift set includes a bodysuit, cap, and booties. All the items are made from 100% cotton and are available in 3, 6, or 9 months size. I was able to review a matching set of Thing 1 and Thing 2 gift sets which are a great gift idea for twins! I have a niece that was born just 8 days after my son and we are often together so I thought it would be so fun to dress them up as "Thing 1″ and "Thing 2″.
Here are the cousins at 7 weeks and 6 weeks old! They looked too cute together and we were sure to snap a ton of pictures! My mother-in-law already refers to them as "the twins" since they are so close in age so it was really fun having them match! I think my Brother-in-Law just might have to get a "Thing 1″ shirt though to match his daughter as they look identical! The 3 months size fit great on both of them and it was really fun to have the coordinating hat and booties as well! Bumkins also makes cloth diapers, waterproof bibs, diaper bags and more! They have many great products that would make a great gift for babies!
BUY IT!
You can find Bumkins at http://www.bumkins.com/!
The "Thing 1″ & "Thing 2″ Gift Sets Retail for $24.95 each.
WIN IT!
Bumkins has generously offered one A Mom's Take
reader Gift Sets of Thing 1 & Thing 2 like I received!
Contest will end 11/19/2010 at NOON PDT. Open to US Only.

- Entries Closed, Contest Has Ended - 
*I received the products shown above for free to keep in order to form an opinion for this review. I was not compensated in any other manner. The opinions expressed above are my own.