We accept a variety of samples and/or compensation for links, posts, and other campaigns. Refer to the bottom of the post and our site-wide disclosure policy for full details.

I received one of each of the WAT-AAH! flavors to review and try and was very impressed with them! Each water bottle was enriched with a different vitamin but only contained pure water and the vitamin. It tasted just like clean, good water and we didn't even notice the healthy add-ons! They offer water enriched with Electrolytes, Magnesium, Oxygen, or just Pure spring water.
Their water bottles are super fun and my kids drank up their water even though they don't usually drink a whole lot of water and toss aside their cups when I offer it to them! One really fun part of the water bottles is there is a message on the back side of the label you can view through the water bottle. On one side it will say "Drink WAT-AAH!" in the text bubble and then when you look through the other side there is a cute message like "Grow Strongaah!"
WAT-AAH! recently released a new campaign called "Don't Drink _____, Drink WAT-AAH!" to send the message and encouragement to choose healthier drinks!
You can also check out one of their new Campaign Videos!!
BUY IT!
You can find WAT-AAH! at http://www.drinkwataah.com/!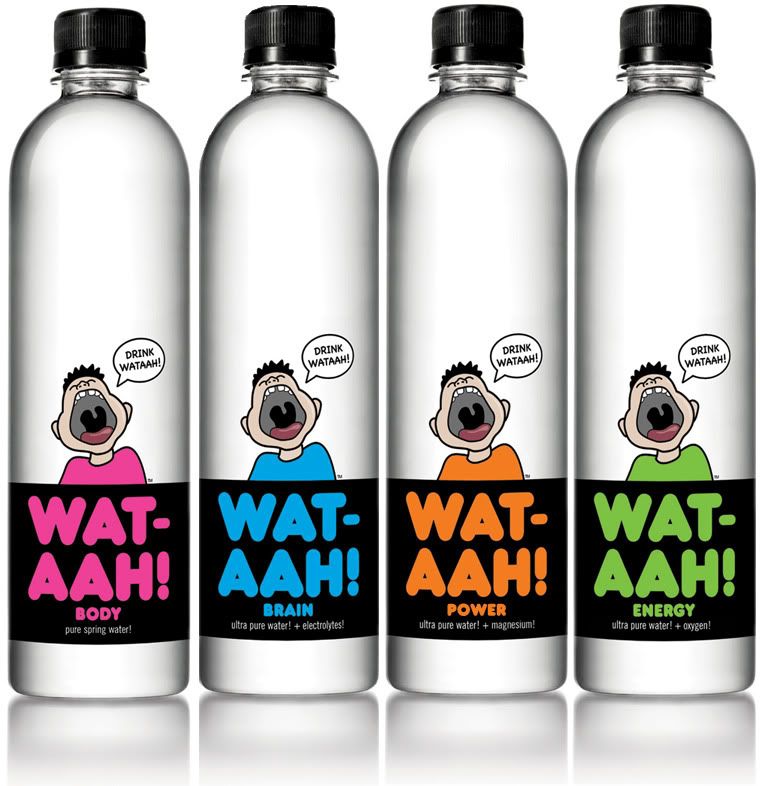 ** Entries Closed, Giveaway has ended **
*I received WAT-AAH products for free in order to try the product and form an opinion for this review. I was not compensated in any other manner.